Winter 2021 Fund Recipients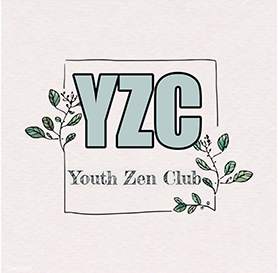 Youth Zen Club
The Youth Zen Club is a mental health awareness club that provides holistic approaches for students to take care of their mental health. Youth Zen Club's goal is to instill healthy habits in students to help them manage any difficulties surrounding academics and personal life. Students will have the chance to practice these healthy behaviors by partaking in non-judgmental and safe group settings during YZC events.
Email: youthzenclub@gmail.com
Facebook: Youth Zen Club at YorkU
Instagram: Youth Zen Club

Smiles for Change
Though the Fund, YZC has started a new program that aims to promote positivity within, and beyond, the YorkU community. The goal of Smiles for Change is to connect York University student volunteers with primary school children to carry out art-based workshops that will be geared towards creating positive messages for seniors at retirement homes. Smiles for Change aims to spread positivity during these tough times by making a difference in our community!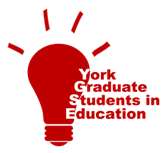 York Graduate Students in Education
The York Graduate Students in Education (YGSE) is a non-profit student association that represents part- and full-time graduate students in the Faculty of Education. YGSE provides graduate students in Education with various workshops, social and conference opportunities. It provides a forum for graduate students to exchange views on their experience in the faculty, to share information through the various committees on which they may be sitting, to help committee members make important decisions which can affect the running of the graduate program, and to meet new colleagues.
Website: https://ygse.info.yorku.ca
Email: ygsechair@edu.yorku.ca
Facebook: Education Masters Students at York University
Facebook: Education PhD Students at York University
YGSE will be developing a program through the Fund in the fall of 2021.
About the Fund
In recognizing that wellness is a necessary pre-condition to learning and working, York University has developed a new fund. It aims to support innovative and inclusive student-led initiatives that promote a healthy, inclusive and supportive environment that fosters mental health and well-being among members of the York student community.
Through the Mental Health & Wellness Student Initiative, a total of $1000.00 is granted to each recipient of the fund.
Who can Apply?
Applicants must be an undergraduate or graduate student in any year of study, and part of a registered student club or a college affiliated club at the university.
When is the deadline?
The winter 2021 application cohort is now closed. Applications will reopen in the fall of 2021.
How do I submit a proposal?
Please submit your proposal and any additional supporting documents online using the following link:
https://forms.students.yorku.ca/view.php?id=59092
Complete attached proposal (PDF)
Proposal - Mental Health & Wellness Student Initiative Fund 2020